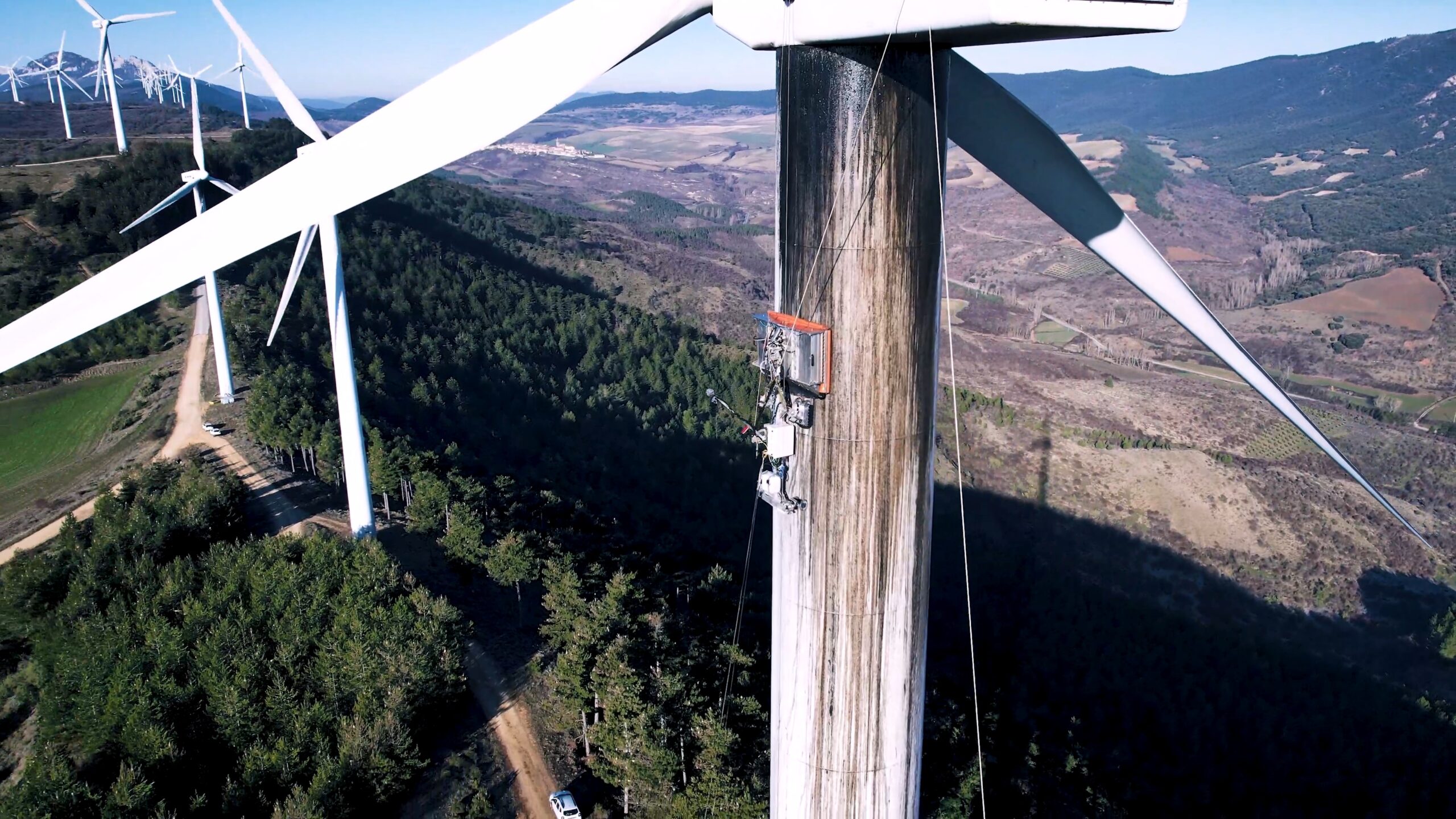 Robotic Wind Turbine Care Systems | Aerones
Wind Turbine Tower Cleaning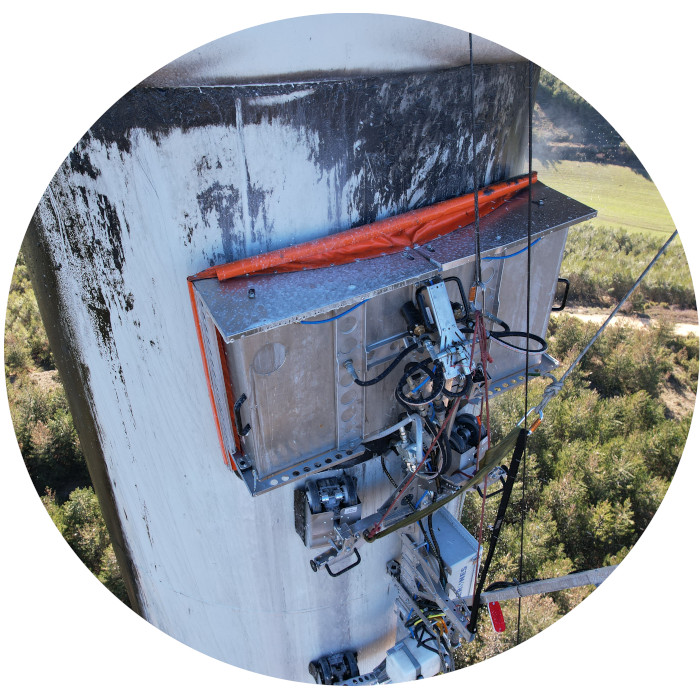 Cleaning
Tower Cleaning
Done By Robotics
Oil spillage is a typical problem for wind turbine operators however it has not only a visual effect on the wind turbine stem but also a large effect on the environment around it. The soil around the wind turbine is quickly contaminated in case of oil spillage and it is crucial to keep the soil free of pollution.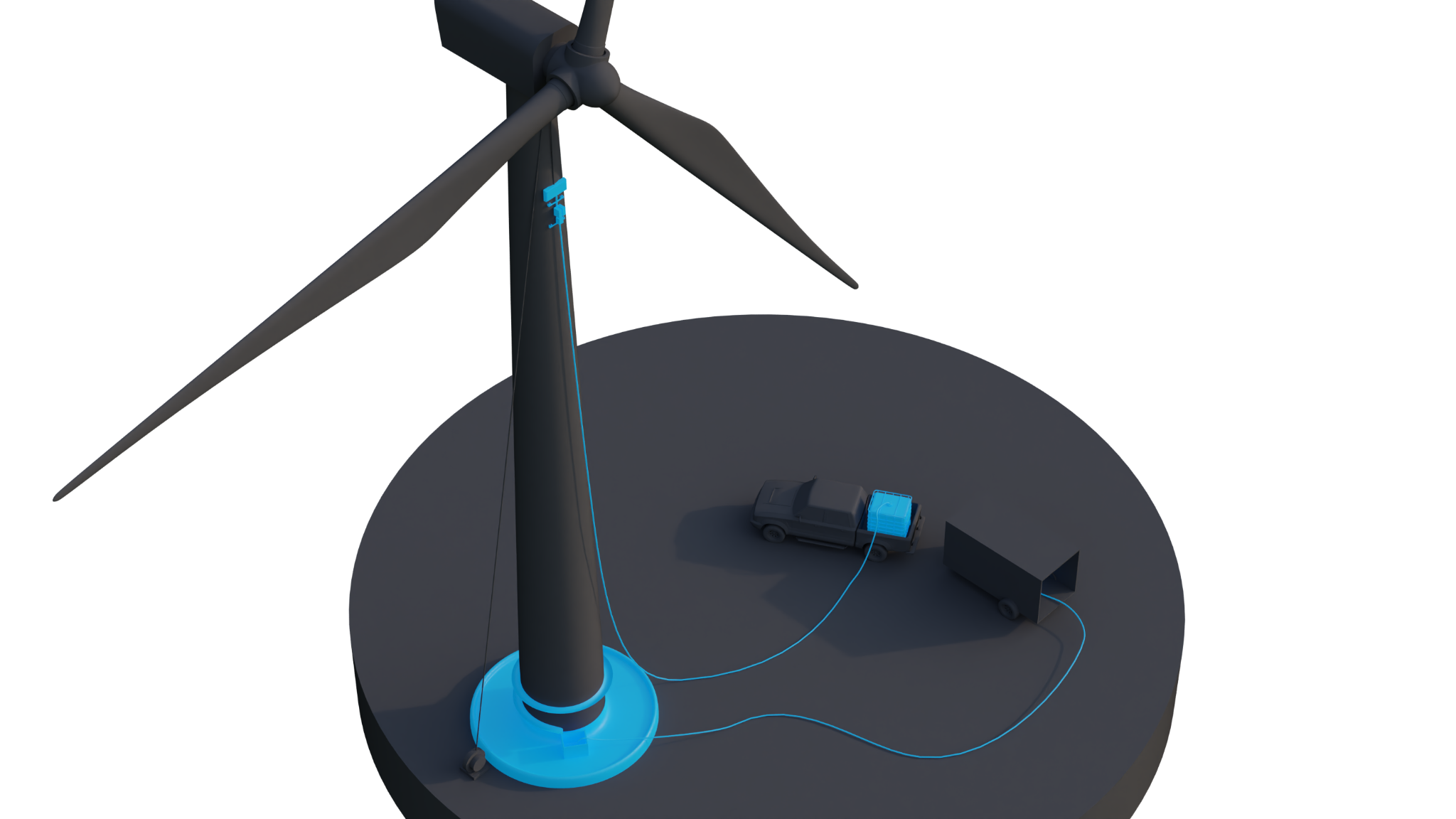 Environmentally Safe
Robotic cleaning system uses powerful brush system which easily cleans not only dust but also oil spillage. Water used in the process of cleaning is collected and reused in the same cleaning process allowing us to save cost on resources. Keep your wind turbines nice and shiny while keeping the ground safe! 
Schedule a presentation, receive a detailed information about the services or request a price quote