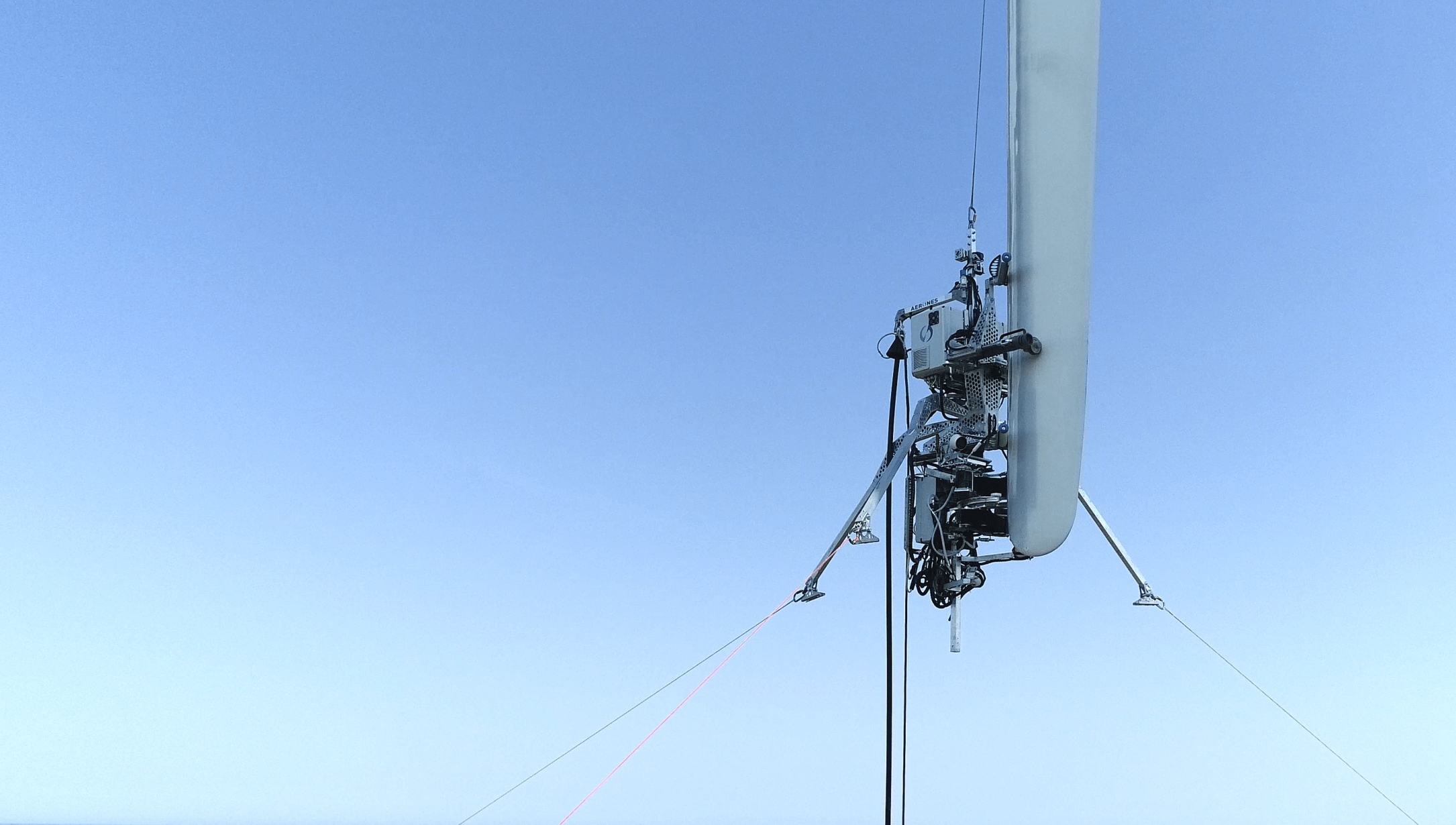 Robotic Wind Turbine Care Systems | Aerones
Repair
wind turbine blade repairs
Leading Edge
Repair Services
Embrace the innovation in wind turbine blade repair. Robotic tools help wind turbine technicians to perform a large scope of services quick and efficient. Minimize downtime of the turbines and protect your blades of erosion up to Level 5.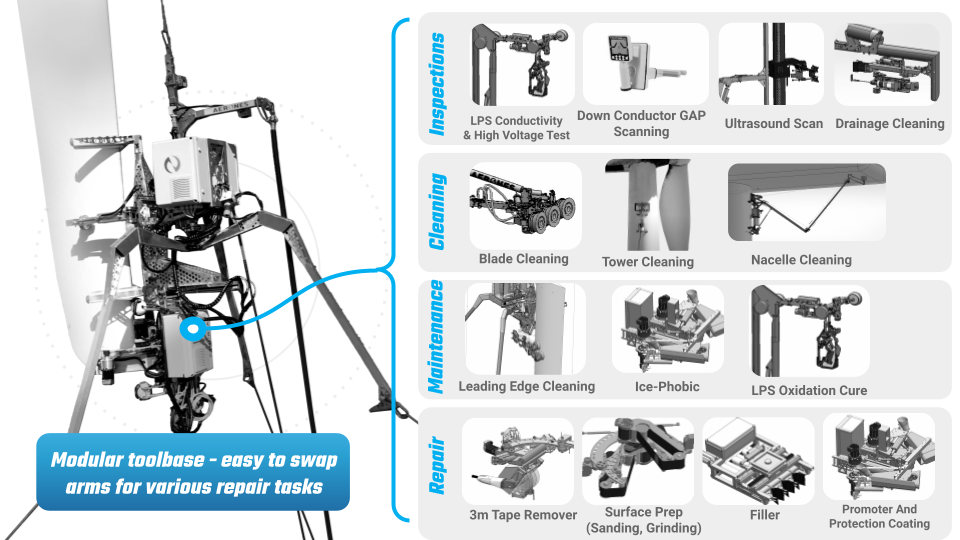 Robotic platform with a rich family of services
The unique proprietary system brings high-quality robotic services enabling our wind turbine technicians to perform repairs.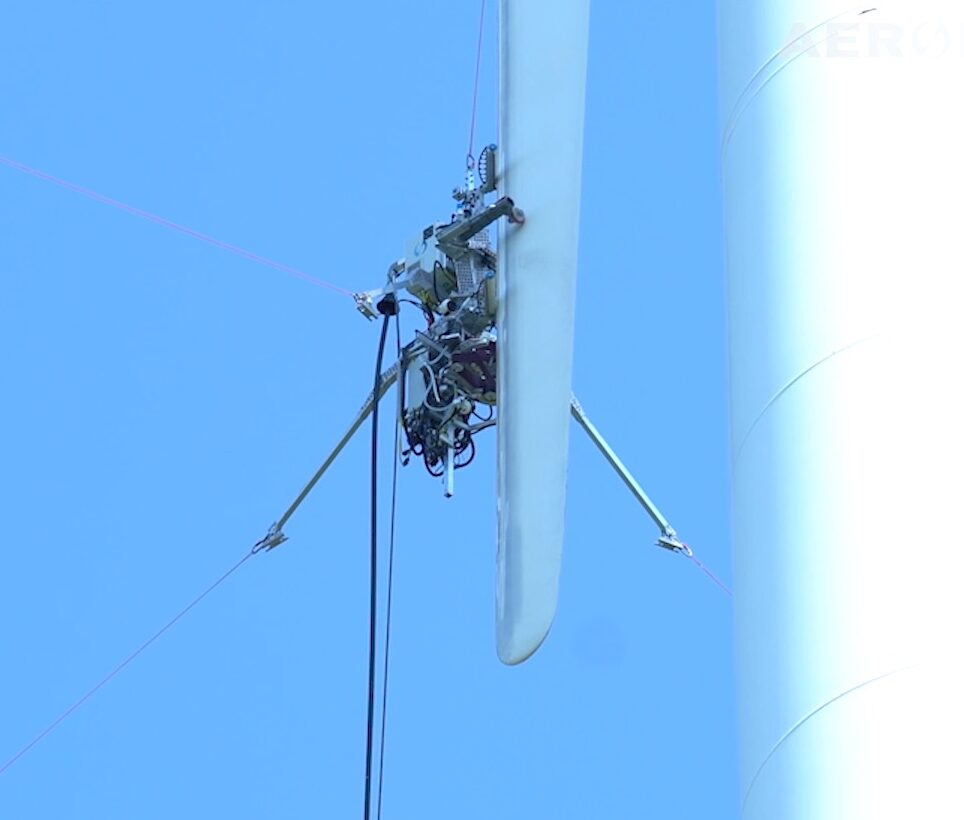 01
Surface preparation
The blade surface is prepared for a perfect repair service. Old protective tape is removed, the robot performs cleaning, sanding and applies the promoter solution.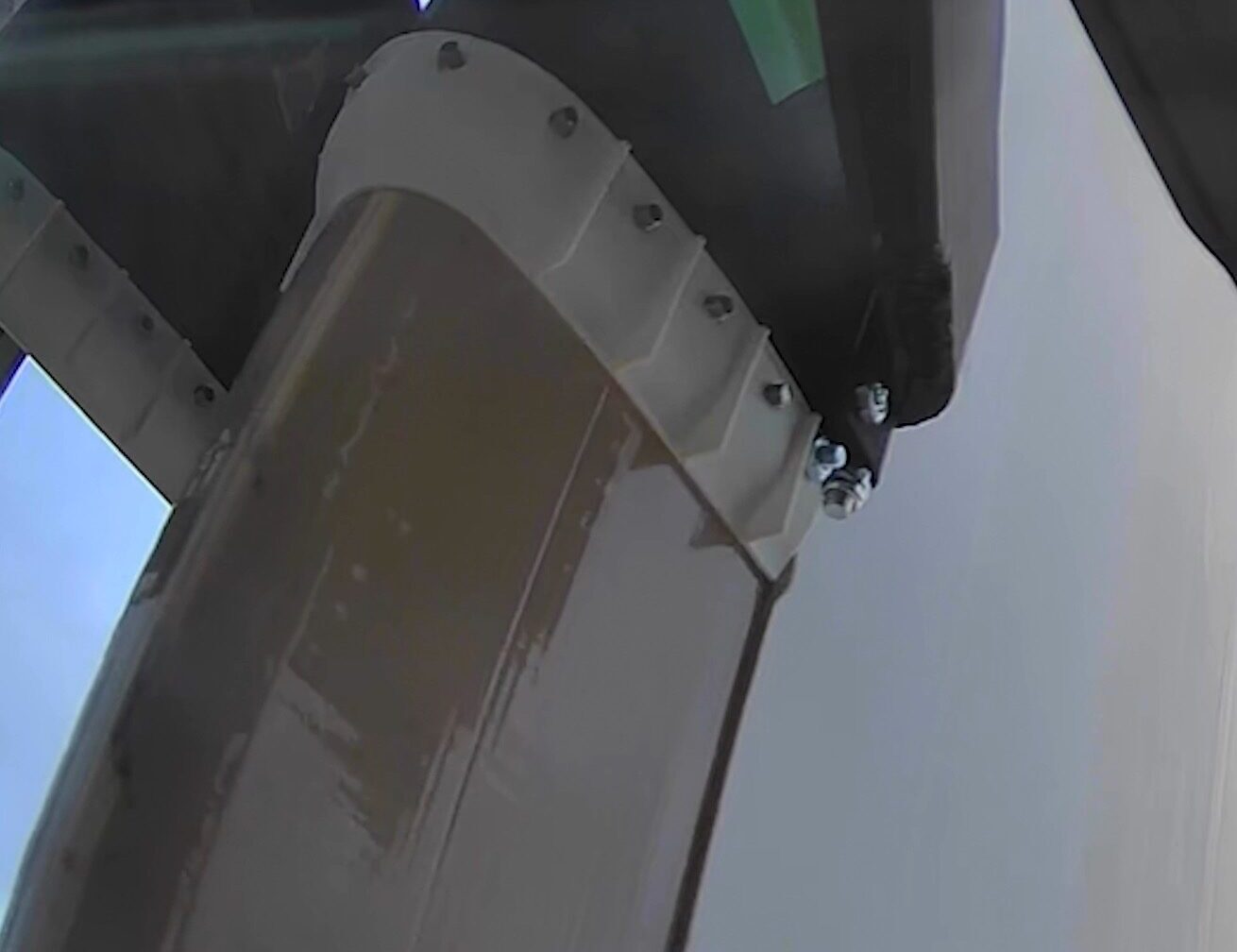 02
Filler application
Eroded surface is filled with certified filling solution and is evenly applied to the blade, thanks to a careful smoothing technique.
View results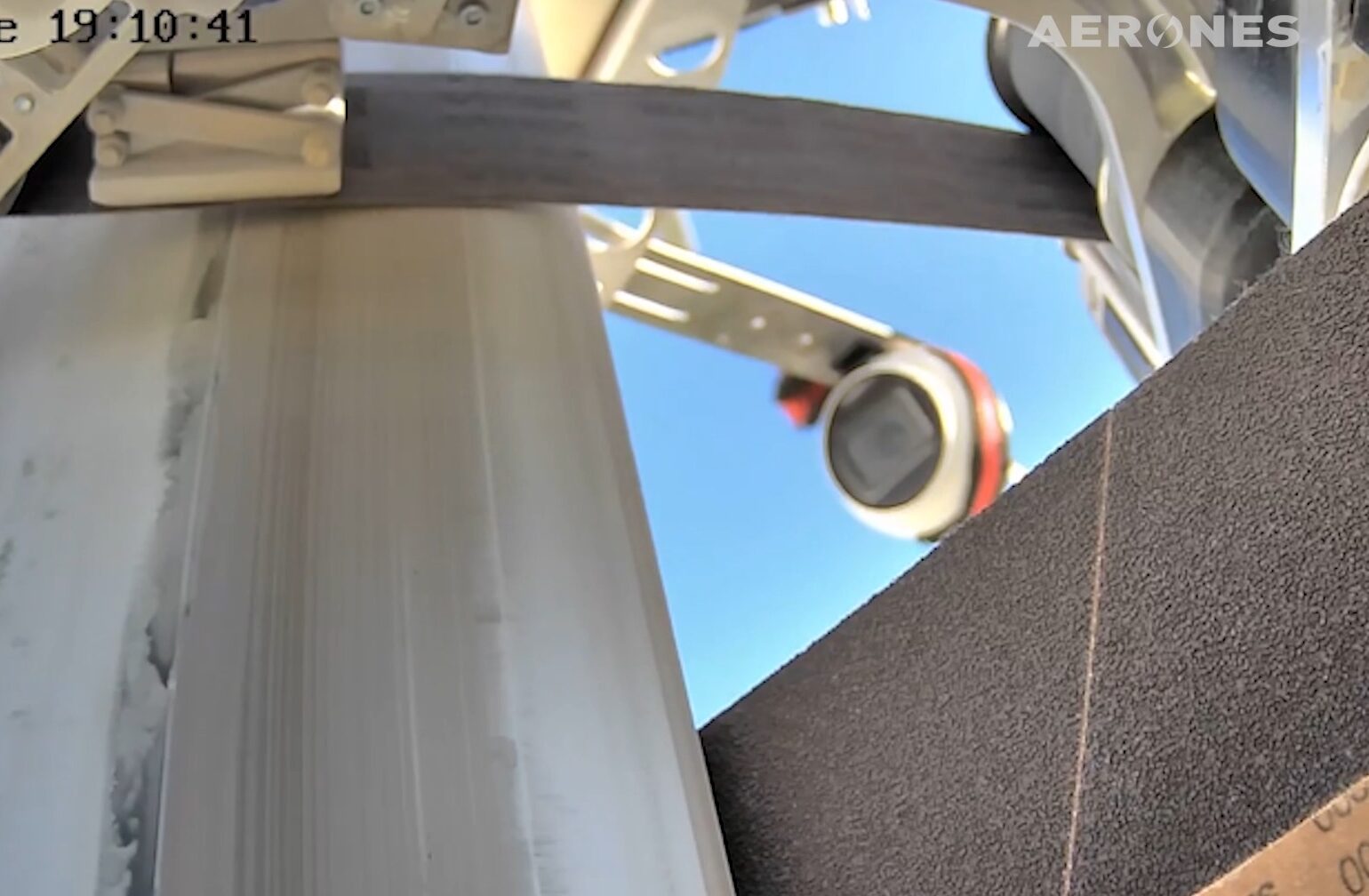 03
Sanding
After filler application, the blade surface is sanded repeatedly to ensure perfectly smooth surface. Airflow is renewed to a near perfect level.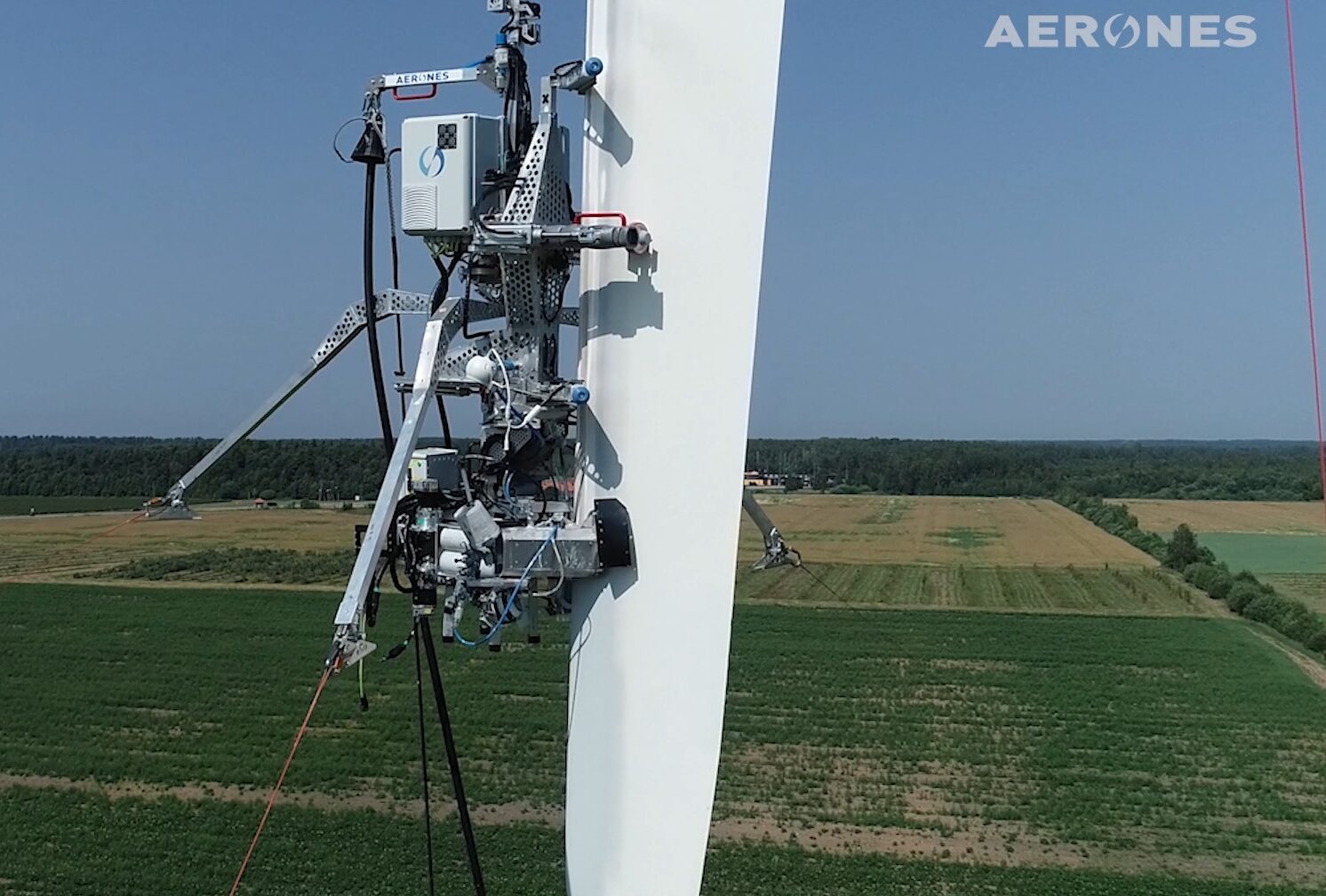 04
Leading Edge Protection
The final stage is applying the protection coating to safeguard the blade surface from erosion for the next years to come.
View result
More effective repairs
in cooperation with humans
We do not take the job away - to offer a full scope of blade repair, Aerones cooperates with technicians. Robots perform leading edge erosion repairs and technicians provide support in monitoring and repairing fiberglass, cracks, and delamination.
Robots will allow the wind industry to turn towards fast and efficient preventive maintenance and forget about "long downtime," corrective and expensive repairs!
From corrective
to preventive maintenance
Erosion must be prevented regularly before it evolves and damages the composite materials and lead to structural damage completely halting the wind turbine.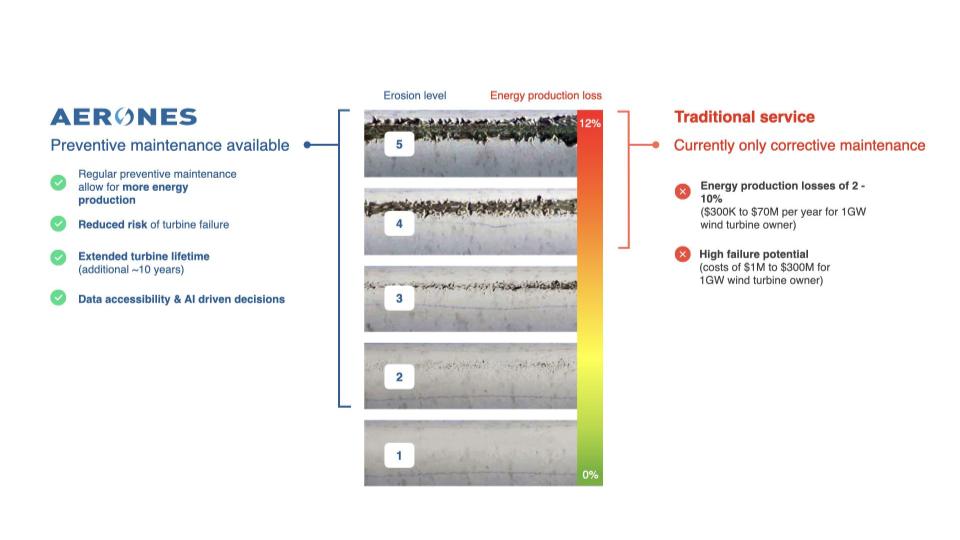 In development
Leading Edge
Protection Tape Removal
Our leading edge repair robotic system is constantly upgraded and Aerones will offer automised 3M leading edge protection tape removal tool. Contact our team to receive the news first.
Schedule a presentation, receive a detailed information about the services or request a price quote