Robotic Wind Turbine Care Systems | Aerones
Commissioning & End-of-Warranty Inspections
wind turbine inspections
Pre-commissioning and End-of-Warranty Eligible
Aerones provides inspection services with robotic tools to identify problems with wind turbine blades. Pre-commission due diligence and OEM end-of-warranty inspections are important for the optimal performance and health of wind turbines. Our technology allows you to build a full digital twin of your wind turbines which gives an unprecedented insight of the status of your wind park.
01
Pre-commissioning due diligence inspection
As wind turbine blade technology progress, the structure becomes more fragile. We perform robotic blade visual testing and scanning in the factory before transportation and after construction. Make sure your wind assets remain unscathed before commissioning your park.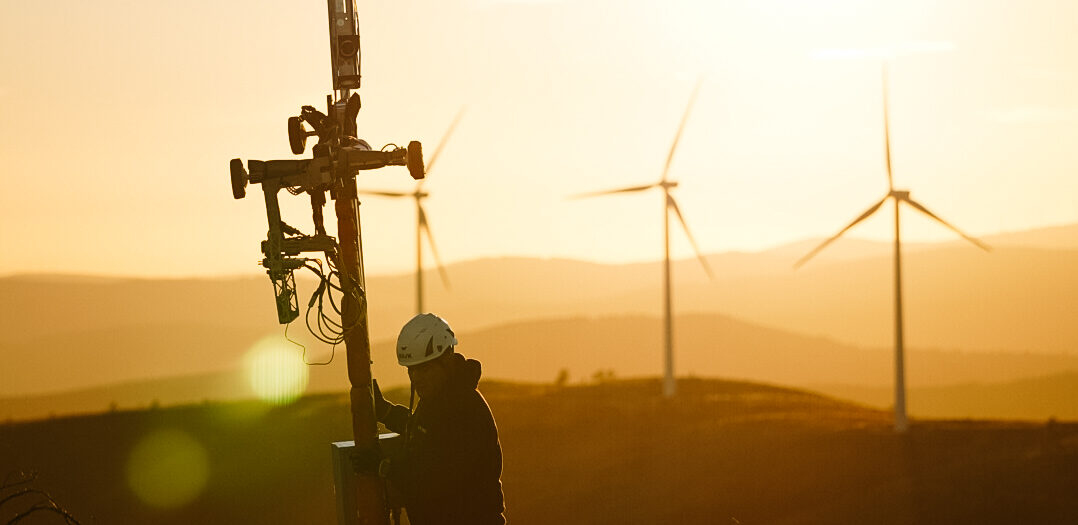 02
End-of-Warranty Inspection
Before the OEM warranty ends, it is important to perform a third party inspection. Find blade defects and test the LPS to perform repairs. Our robots will perform inspections quickly but thoroughly. We plan, execute and provide suggestions to perform corrective actions. Identify the most crucial issues and don't let the smallest details avoid your sight.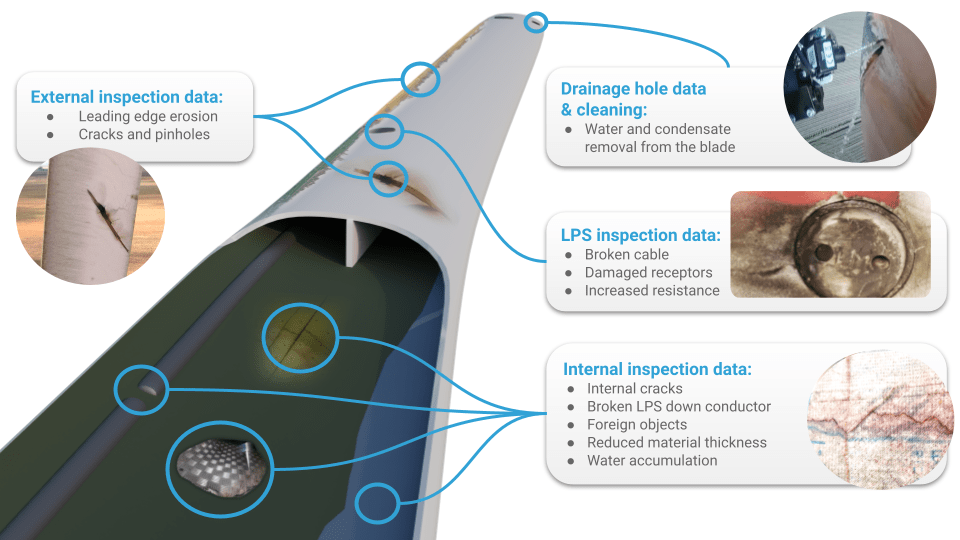 Internal Inspection
Blade
Crawler
The best wind turbine blade internal inspection method in the industry. Radio controlled crawler scans the blade and gives 360-HD videos with crisp images and LIDAR scanner measurements for deep turbine analysis. Crawler coverage - up to 85% of the blade, depending on the model.
External Blade Inspection
Zero Downtime Camera or
Drone Inspection
Innovation in blade external inspection - capture images without stopping the turbine. Our Zero Downtime Camera captures amazing inspection images by rotating together with turbine blades. Perfect for inspections during high wind season.
Aerones also offers drone inspections. Receive close up HD images of blade damages to plan further maintenance.
Conductivity
Full Lightning Protection System
Inspection and Cure
20% of lightning protection systems are not working properly. Avoid unnecessary lightning damage by performing robotic conductivity tests - full loop and with down conductor gap scanning. Remove oxide safely without opening the blade with the oxide cure method. TÜV NORD certified for BWE and IEC requirements.
Digital data platform
Combine the smart inspection data and receive a digital twin of your wind turbines. The smartest way to keep track of your wind assets. Cloud platform gathers unique cross-industry dataset from inspections which enables pricing of smarter preventive maintenance plans & budgets